Offering programs to the chiropractic profession to improve their technical excellence. We are looking to those dedicated chiropractors and chiropractic students who want to focus their mastery on delivering the chiropractic adjustment. While the triad for professional growth includes art, science, and philosophy, our programs are heavily weighted in the art and science of chiropractic.
The Institute is excited to announce our next premier online program:
Tongue-Tie and Palate Evaluation Procedures
HOW OFTEN HAVE PATIENTS WITH THE ISSUE OF TONGUE-TIE AND NURSING PROBLEMS COME TO YOUR OFFICE?

One of the most common structural issues that pediatric chiropractors must deal with in their office is
whether a child has a functional tongue-tie, and should it be revised, does it affect their latching and
nursing, does it play a role in their neck and spinal mobility, even after revision why does my child still
have problems?

If you are facing these types of questions this course will help, give you the answers, and allow you to
help improve the child's functional capability, while at the same time address the parent's concerns.
Tongue-tie, or ankyloglossia, can significantly impact an individual's ability to speak, eat/nurse, swallow, breathe properly as well as impair proper cranial bone growth patterns. Understanding the assessment and management of tongue-tie is essential for healthcare professionals working with patients who may be affected by this condition.
In addition to tongue-tie, the evaluation of the palate plays a vital role in evaluating and treating various speech, breathing, eating, and swallowing disorders. The palate consists of the hard and soft tissues at the roof of the mouth. This course will delve into the techniques and procedures used to assess the structure and function of the palate, enabling you to better evaluate and address issues related to its functioning.
Throughout this course, you will gain a comprehensive understanding of the anatomy and physiology of the tongue and palate, the various types and classifications of tongue-tie, and the impact these conditions can have on function and development. You will also explore specific evaluation techniques that will aid in diagnosing and evaluating and managing tongue-tie and palate-related concerns.
We will guide you through interactive modules, presentations, case studies, and practical demonstrations to enhance your learning experience. You will have the opportunity to develop your skills in tongue-tie and palate evaluation through hands-on exercises and calls to action (CTA), allowing you to apply your knowledge and gain confidence in your abilities.
By the end of this course, you will possess the knowledge and skills necessary to perform thorough tongue-tie and palate evaluations, make informed decisions about appropriate treatment options, and collaborate effectively with other healthcare professionals to provide comprehensive care to patients.
Join us on this exciting learning journey and take a significant step towards enhancing your professional practice!
You will receive 12 modules over a 3-month period.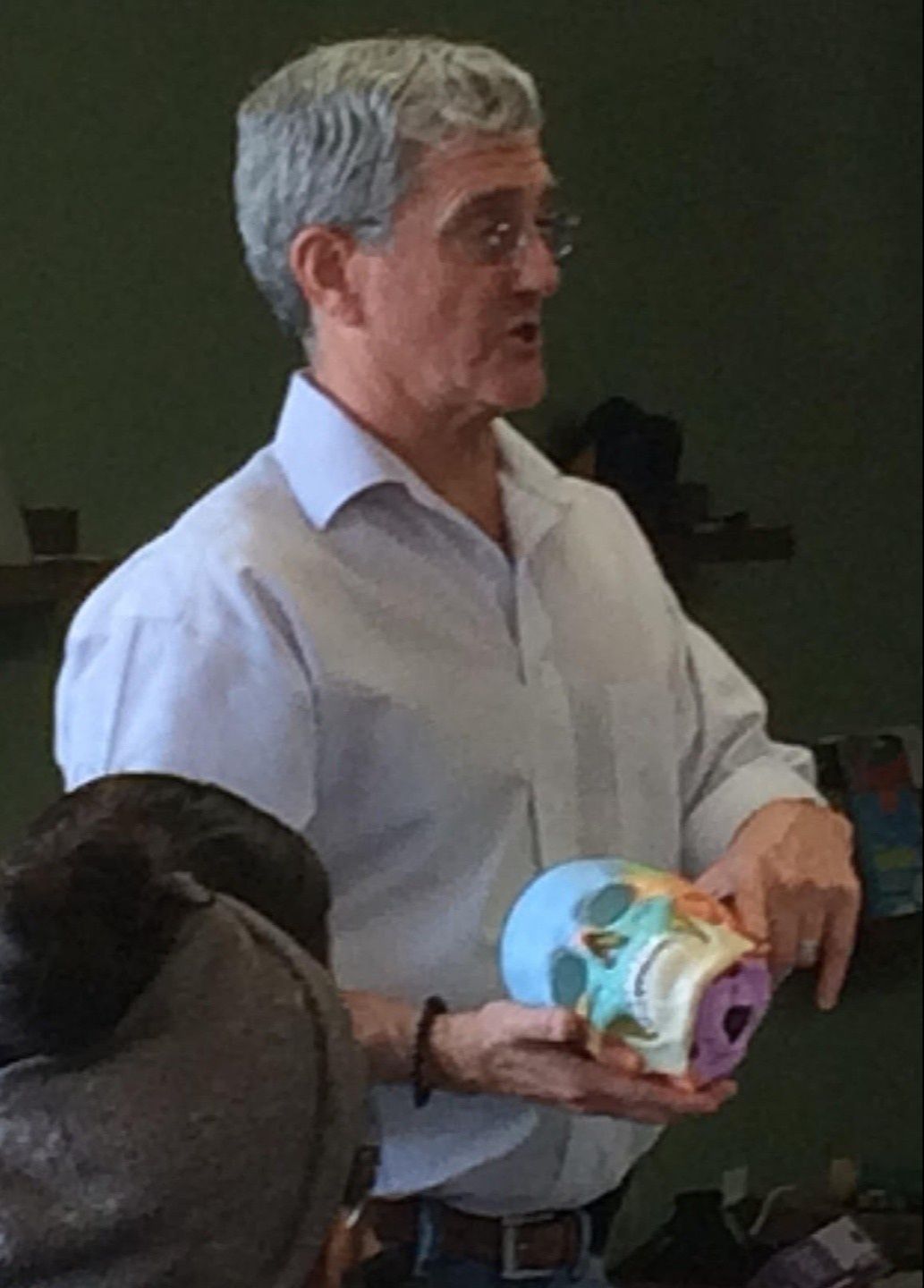 Registration is Currently Closed 
Join the waitlist to be notified when we open registration.
In my practice I deal with many tongue tie and lip tie issues. Currently I had a 3 month baby get a revision done but continue to have difficulties with breastfeeding which left the mother hurting and discouraged. After doing some intra oral correction and the fruit jar procedure, we were able to get a significant improvement in the baby latch and feeding which created less pain for the mother.
I would highly recommend this course to other chiropractors. Dr. Rosen does an amazing job of explaining, simplifying, and demonstrating the methodology behind his evaluation and adjusting protocol.
Denise Miranda, D.C.
The online course was a perfect solution to go in-depth on the information in a very user friendly manner. One of the main things I was excited about going into this was the ability to pause, replay, and replay again when I needed to slow down or hear something again to better understand it
This course was designed with you, your experience, and your success in mind. The videos cover the material in detailed, yet consumable segments of time. The calls to action give direction and encourage application of the knowledge gained. And Dr. Rosen and Dr. Watson are there every step to answer questions, share insight, and inspire.
Josiah Hackney, D.C.
Drs. Rosen and Watson met in 1978 in Chiropractic school and spent the rest of their lives dedicated to each other, their family and their profession.
As early as first quarter in chiropractic school they were attracted to each other's commitment to chiropractic and the pursuit of excellence.  Their combined 80 years of personal and clinical and teaching experience, in delivering the chiropractic adjustment is unparalleled in the chiropractic profession.  Their international outreach through teaching, writing and lecturing has been a driving force in their personal and professional careers since their first seminar taught together as students, in 1979.
Their years of experience have taught them what works and what does not work to create a successful practice and lifestyle. The more competent and comprehensive your expertise you will find that more patients will seek your services and your practice will grow exponentially.
Take a look at what we'll cover ...
Class 1: Cranial Anatomy and Landmarks
Class 2: Cranial Bone Motion
Class 3: The Dural Meningeal System and CSF
Class 4: Anatomy and Movement of the Palate
Class 5: Evaluation of the Palate
Class 6: Dural Meningeal Evaluation of the Palate
Class 7: Palate Distortions and Cranial Bone Relationships
Class 8: Corrections for Palate Distortions
Class 9: Sphenobasilar Mechanism and Evaluation
Class 10: Palate Evaluations and Fruit Jar Techniques
Class 12: Intra-oral Corrections and the Sphenomaxillary Suture
Dr. Rosen has it designed in a way to make it as easy as possible. You can watch a video and put it into practice the same week. The weekly videos make it easier to learn than trying to cram it all in a weekend course. I highly recommend it!
Miriam Mosley, D.C.
The SOT® trademark is owned by SORSI, and SOTO-USA is licensed to use the trademark.  Sacro Occipital Technique® trademark is owned by SOTO-USA.